24 Jan

Leaving All You Know for All You Don't Know

I was told by Allen Winkler, my trusted Program Manager, that it's time to put out a newsletter and it's my job to share a review of 2019 year in review. When he tossed out that idea, I immediately began to reflect on the past year and all of the things I learned and experienced. So much happened for me both personally and professionally – but I don't want this to focus on me. I didn't just learn lessons by experience, but I learned things by watching my friends and family thrive through their own experiences. Don't get me wrong, there are a few things thrown in here about me in this little memory walk (I mean, I am admittedly a tad self-absorbed) – but mostly I want to highlight these faithful people.

I had a pastor friend tell me years ago (looking at you Clarice) that faith is leaving all you know for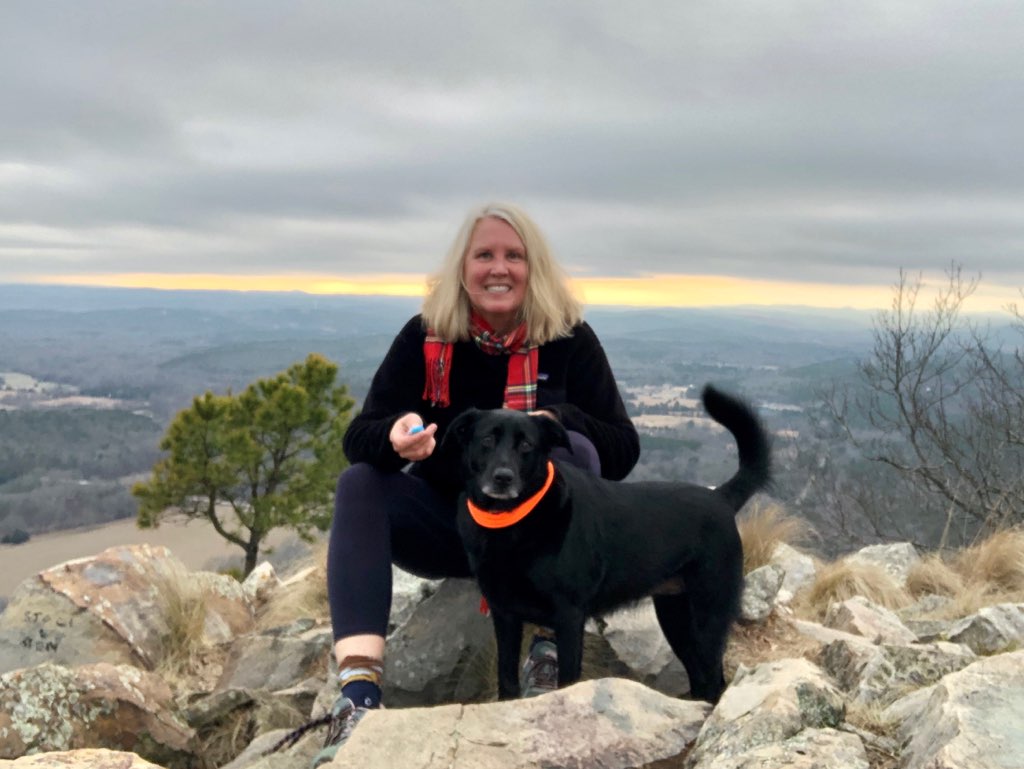 all you don't know. This has resonated in my heart time and again as I have made the decision to step out and never look back, allowing God to take me on an adventure that fear would have stolen from me otherwise. To begin, let me tell you about my friend Deb Roush. This sweet lady had for years endured a job that nearly drove her crazy by bringing nothing but anxiety and stress. Granted, she was the best at her job, but at what cost? Her peace. Then, one day in 2019, she decided to leave all she knew for all she doesn't know. She stepped out in faith, believing that there had to be something better. Being the consummate dog lover, she signed up to be a dog walker, thus renewing her love of the outdoors and began to focus on her health. She now spends most weekends with her husband, Terry, and their beloved dog Violet hiking Arkansas and sharing their experiences. She has more peace and watches everyday as God honors her faith and provides above and beyond anything we could ask or think. Taking that hard first step will result in health, healing and adventure.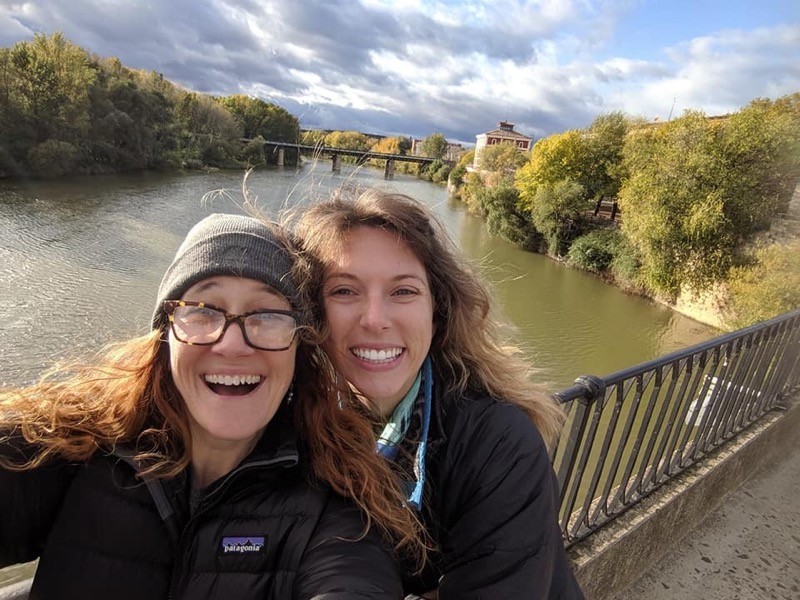 I will also tell you about my daughter Kandace. In 2019, Kandace began to experience that feeling we often experience when the mother bird begins to put glass in the nest. She just had a feeling of discomfort and (as I'm sure we all experience by just living in this broken world) a feeling of hopelessness. So she connected with an old friend, Allison Chino, and together they struck out on a 70 mile hike in Spain and not only were they walking, they were dedicating every 10 miles to different organizations that seek to do good in this world. Together they raised $2,000 and stoked a fire in themselves to continue.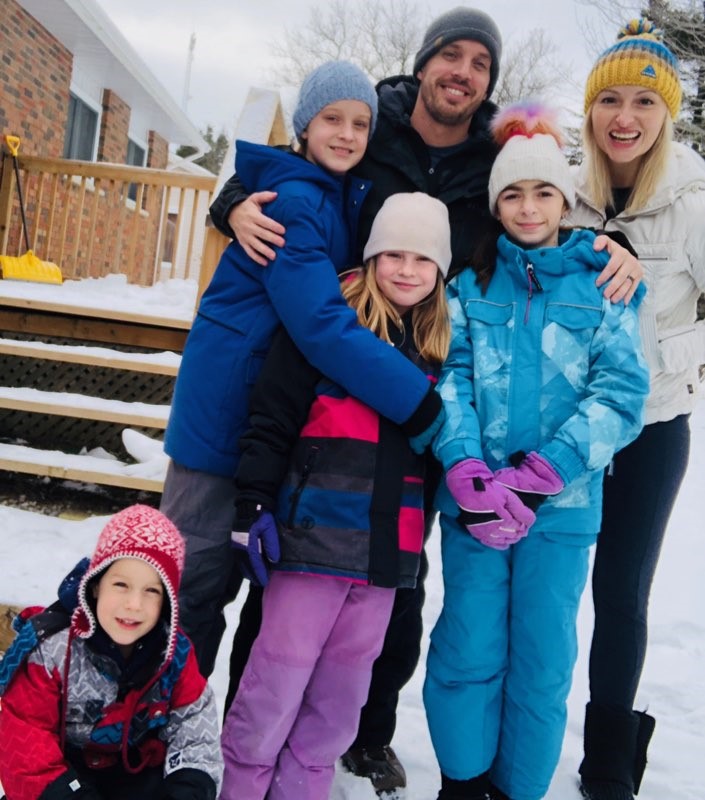 This little article will continue with the story of my oldest daughter, Kristin. This woman personifies bravery and the "leaving all you know for all you don't know" sermon topic. Since joining the U.S. Army at 16, Kristin has earned a bachelor's degree (and is now working on her second master's), bought her own home and found THAT job that allowed her to work from home while raising my granddaughter, Hannah. A couple of years ago, Kristin married the love of her life who just happens to live in Canada. These two had a good thing going with their long-distance relationship while waiting for approval from immigration to move. Having both applied, the plan was to go to the first country that granted approval. On Christmas day, 2019, Jordan, Kristin and Hannah moved to Canada. She chose to leave her little nook in Maumelle, Arkansas, and move where it's cold. Real, bad cold. A step of faith to be sure. A step of self-sacrifice that brings blessing.
My second daughter cannot be left out of the narrative. A few years ago, while Katie was working at City of Faith, she made the life-changing
decision to strike out on her own and become a full-time professional photographer. She had dabbled some in photography, but little did we know this would lead to her becoming a self-taught, full-fledged, international traveling, award-winning wedding photographer. In 2019, she stepped into her new role as mom to my sweet grandson, Jonas. She left all she knew at City of Faith for all she didn't know as a photographer, and that step of faith has taught me, once again, that yes, it is worth it. God will always honor your faith.
Enter my girl Tina Timmons. Tina had been a Marketing and Research assistant for the City of Maumelle for 12 years. In 2016, the elected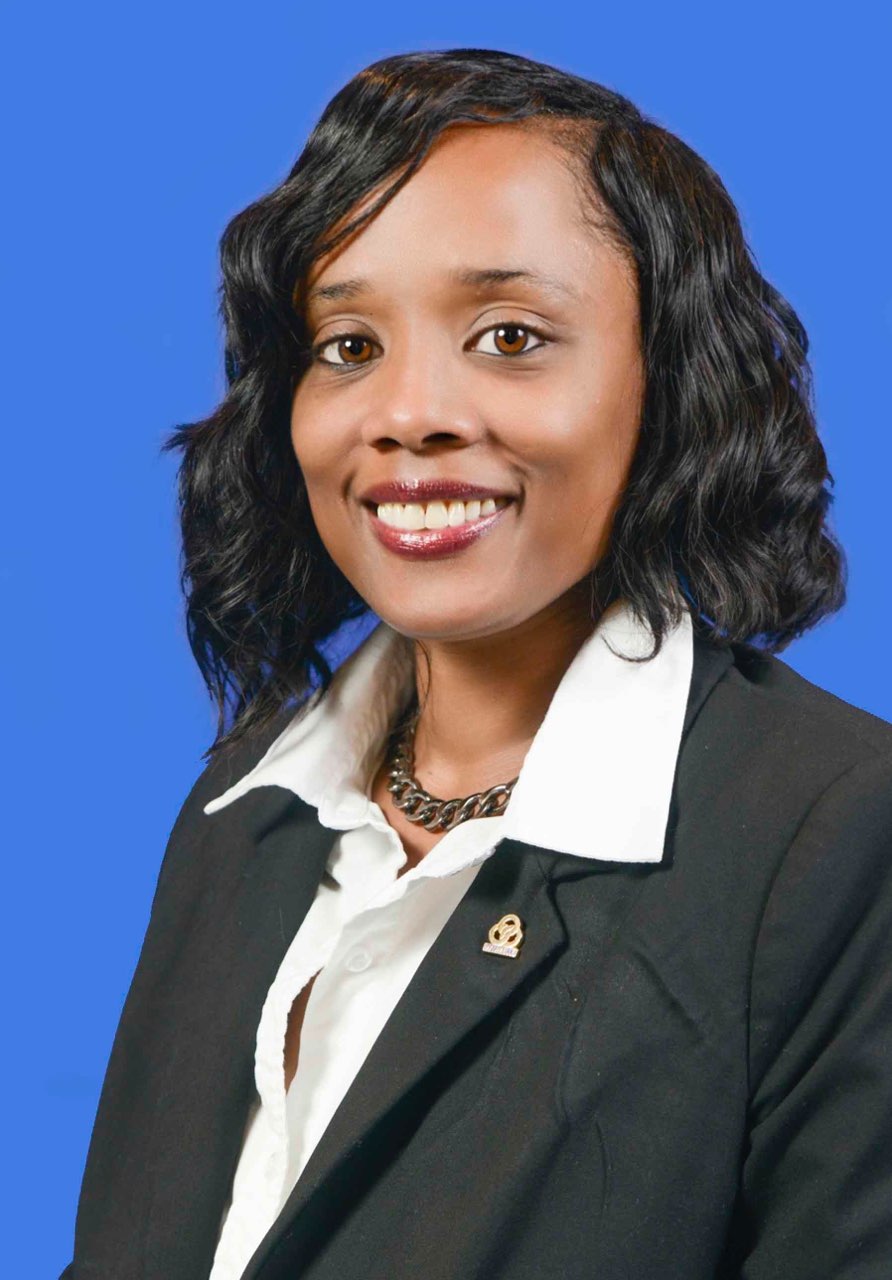 position of City Clerk became vacant and Tina decided to leave all she knows, step out in faith and apply. This meant a grueling Q and A with the Maumelle City Council, and she was not the only applicant. Tina went toe-to-toe with four others. At the end of the marathon question session, Tina was appointed City Clerk/Treasurer for the city by the council. She is not only the first female to hold that position, but the first African American. Following this appointment, Tina was to campaign and run for the position during the next election cycle and she actually found herself running unopposed. You may ask yourself (or me) why Tina and not one of the other four applicants? I don't think God necessarily didn't want one of the others, I just believe He wanted Tina. In 2019, Tina became a certified elected official. Her step of faith brought about firsts for the City of Maumelle, and she's doing an outstanding job.
Here are some more:
Allen Winkler had a dream of buying/owning real estate. In 2013 he stepped out in faith and bought his first house and now owns 24 in the Conway/Little Rock area. One of these cute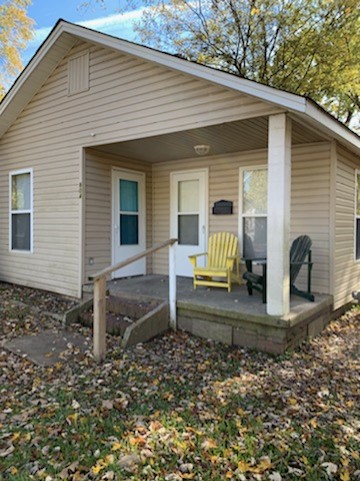 little houses I rent myself and have converted it into an art studio which is a personal step of faith. My prayer is that God will use me to create beautiful works of art that bring blessings to others. Thanks to Allen's faith and his faithfulness, I get to be a partaker of the results.
Mike South had a dream of moving up the ladder at City of Faith. In 2013, he began working security and in the next few years, he was given the tasks nobody wanted. He was the home check guy, the social services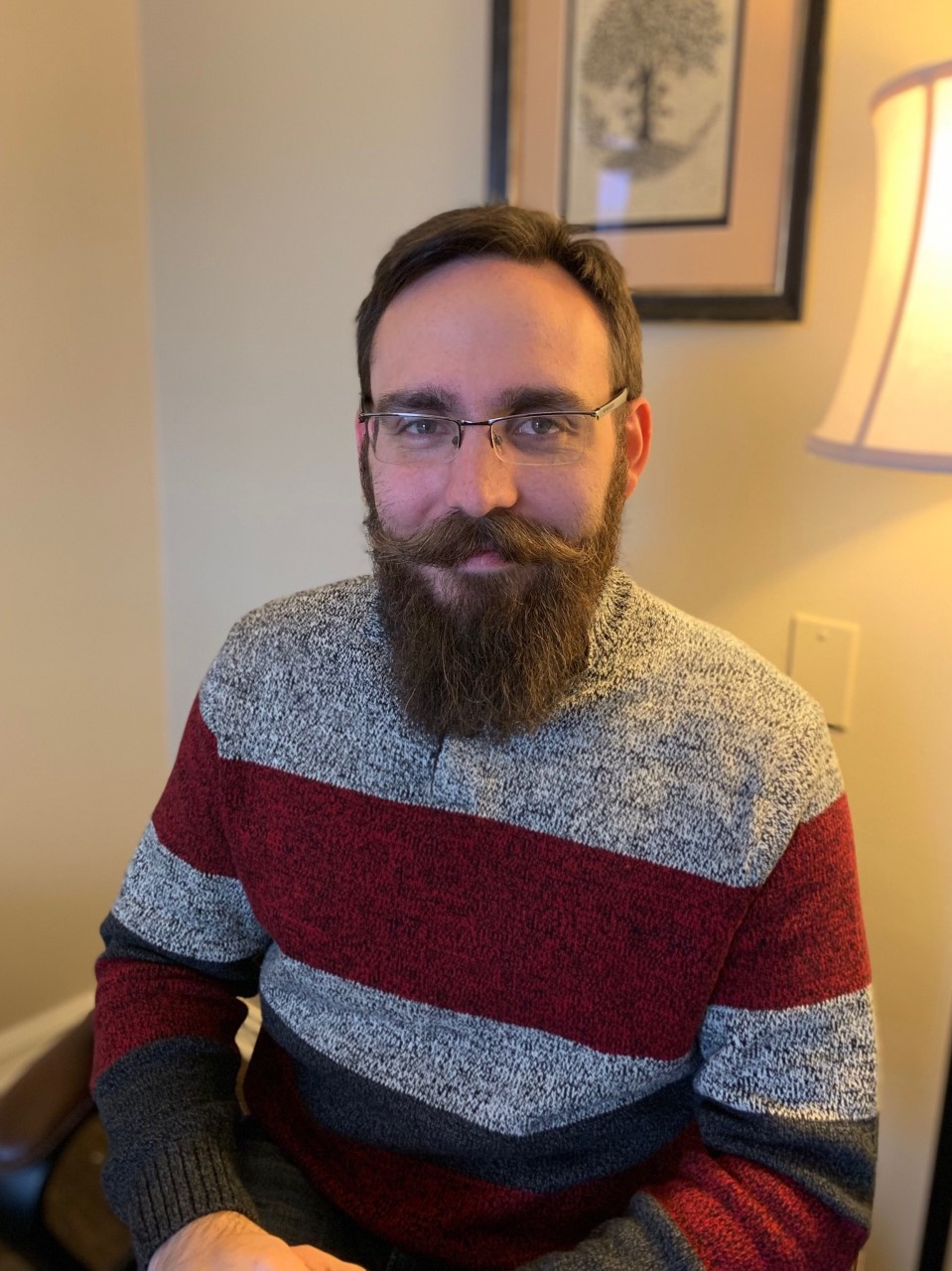 guy, the job guy, spent a little time as case manager, and went back to social services a couple of times. Wherever there was a need, Mike became that need meeter. He did these jobs with such humor and grace that we began to notice that not only was he performing these tasks, he was doing them with a great attitude. In 2019 Mike become only the third Facility Director in the Little Rock facility's history. Steps of faith will get you noticed.
In 2000, Sam Williams left all he knew as Captain for the Little Rock Police Department to become Chief of Police in Maumelle, Arkansas. Not only did he change jobs in 2000, he married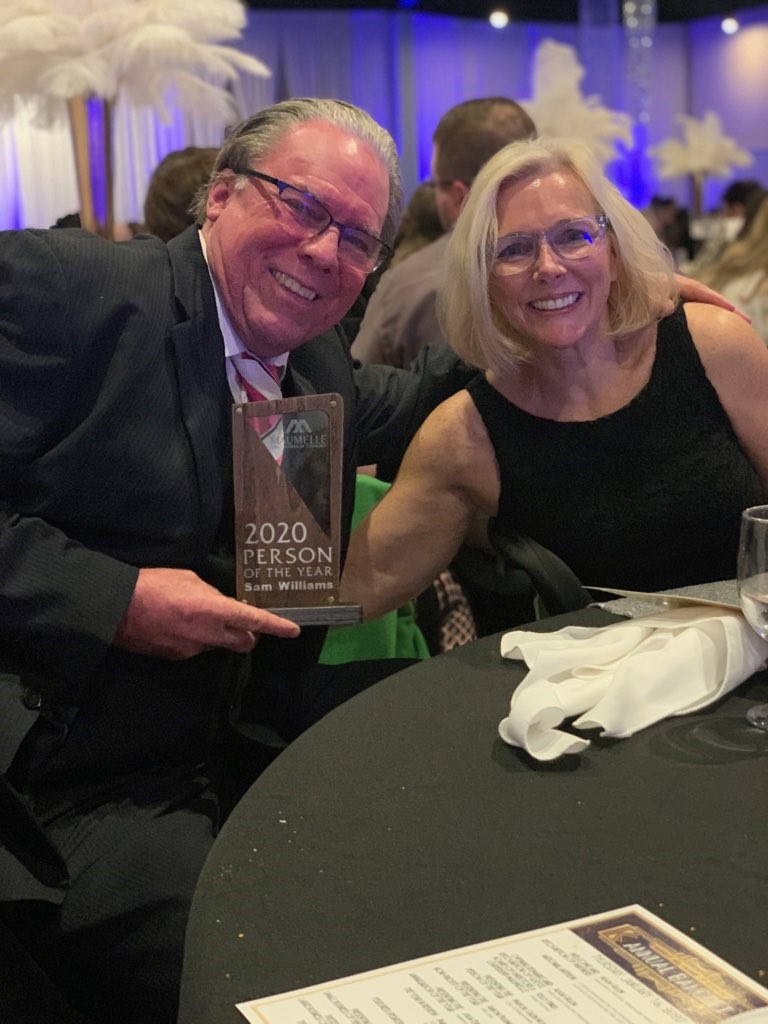 me, mom of three, blended our families, sold/bought a house and relocated. We both decided if we could get through those times there was probably nothing we couldn't get through together. I think the only stressor we didn't experience that year was one of us going to prison. Sam retired from the Maumelle Police Department in 2019 and was just recognized by the City's Chamber of Commerce as the 2020 Person of the Year. He will tell you everyday that stepping out in faith in 2000 was one of the best decisions he ever made in spite of all the unknowns.
I could go on and on, but my Program Manager gave me a word limit. Suffice to say that 2019 was an awesome year. So awesome, in fact, I can't imagine the goodies 2020 will bring! Let these stories encourage you to go to the edge of that darkness and take the next step. A fantastic adventure awaits.
Happy New Year!
Terry