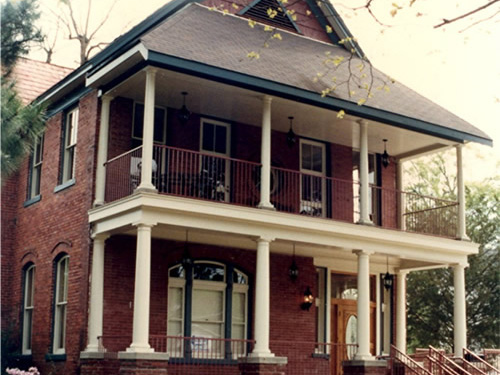 City of Faith Corporate Offices
Danna House
The Danna House serves as the corporate offices for City of Faith Prison Ministries. From this building all the corporate and administrative duties of both City of Faith Residential Reentry Center and City of Faith Ministries are performed. The house was purchased from he Danna family of Monroe, LA, this the house was named in their honor.

Monroe Houses
State Facilities
House 1 is the first facility operated by City of Faith. This facility, located in the old garden district of Monroe, was completely renovated and houses the State Administrative and Kitchen staff in addition to residents. House 2 is located across Jackson Street from House 1. Although, this house is the smallest of all the facilities, it is the most sought after facility to reside in. House 4 is the largest of the State facilities and is the housing unit for most new State residents assigned to City of Faith. This facility is an open barracks style dorm with a big screen TV. House 5 is located on Jackson Street and provides a quiet atmosphere for the residents that reside there. All facilities (except House 2) are equipped to handle handicap residents.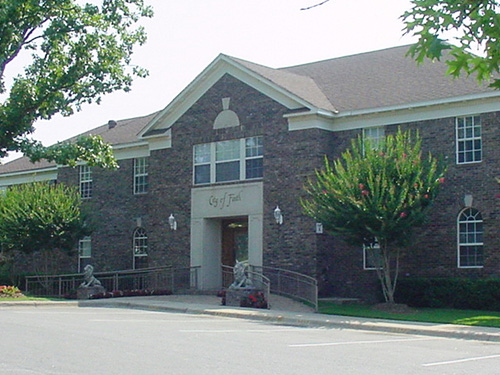 Little Rock
Federal Facility
City of Faith-LR is centrally located between two prominent streets in Little Rock, 12th St. and University Ave. The residents of COF-LR are easily able to access city transit or catch cabs from either of these streets. City of Faith-Little Rock was built on an Artesian Well. The building was built for it's current purpose. The Little Rock facility is the only COF location that allows their residents to work and take passes within a 150 mile radius. The Little Rock Administration staff operate across the street in the new Little Rock Administration Building.

Monroe
Federal Facility
House 3 serves as the Federal facility in Monroe, LA. It is located across the street from the Danna House (Corporate Office of COF) on Jackson St. This facility houses both male and female residents and includes handicap accessible amenities.