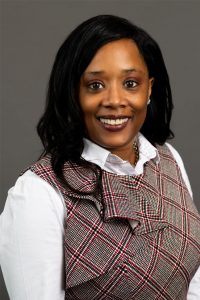 I've worked in municipal government for over eighteen years. I began my journey working in the Planning & Zoning department. I assisted with the presentations submitted to the City Council. I transition from Planning & Zoning to Community & Economic Development. During that time, I managed the marketing of city properties. I also supervised the logistics for all projects regarding community promotion.
Currently, I am the City Clerk and Treasurer in Maumelle, Arkansas. I work directly with City staff, including the Mayor and Chief of Police. One of my responsibilities is to vet solicitors, and transient merchants who want to operate within city limits.
In my spare time. I am the statewide treasurer for ACCRTA (Arkansas City Clerks, Recorders, Treasurer Association), Treasurer for the Maumelle Lions Club, and on the Advisory Board of the Arkansas Municipal League. I attended the Ohio State University.
I have been married to William for more than eighteen years. We have two children. One of which is a soldier in the US Army. I can't forget to mention our dog Leo, and our cat Belle!