03 Jan

Inspiration for the Future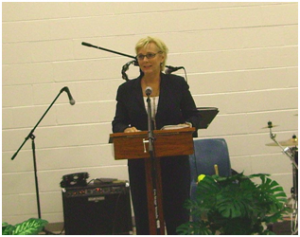 On August 14,2007, Deputy Executive Director Terry Williams spoke at the Transition Ceremony for the RDAP (Residential Drug Abuse Program) graduates at FCI Forrest City Medium. All RDAP graduates will release and find themselves placed in facilities like City of Faith. This will allow them to take that next step back into society. The RDAP program was designed to help inmates with drug problems identify triggers and pitfalls that will lead them back to prison.
RDAP participants live together in a housing unit separate from the general population. The cognitive-behavioral program includes components to break down criminal thinking, build rational thinking, improve relationships and interpersonal skills, and help inmates develop a strategy to maintain recovery and a crime-free lifestyle.
After an inmate completes the unit-based phase of the RDAP, he/she must participate in institution and/or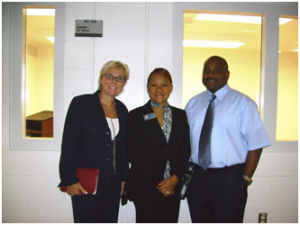 community transitional drug abuse treatment. Institution transition includes a review of RDAP when transferred to the general population. The community transition program is required of all inmates who complete the unit-based portion of RDAP and are later transferred to a RRC, usually for six months at the ends of his/her sentence. Community transition includes continued treatment with a community-based treatment provider and a formal treatment report to U.S. Probation when an inmate leaves Bureau custody and transfers to supervised release under U.S. Probation. This ensures a continuity of care for the inmate under supervision.
Williams discussed the importance of the RDAP program and how it coincides with the TDAT (Transitional Drug Abuse Treatment) program which is utilized for the Residential Reentry Centers like City of Faith. Williams also pointed out that RDAP graduates are only as strong as the programs that support them, such as the one in place in FCI Forrest City Medium.