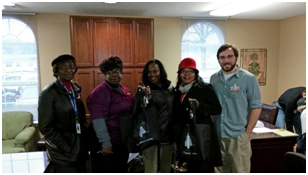 City of Faith has proudly partnered with the City of Little Rock for 8 years to host the Silver Linings Christmas Project. "We love our partnership with the city. They make this project fun," stated Deputy Executive Director Terry Williams. For the 2014 SLCP, City of Faith was able to provide Christmas goodies for over 200 senior citizens in the Little Rock area. This year Federal Case Manager Mike South took over most of the project's coordination. "It was a lot of work but I was honored to be a part of it," said South. All the proceeds for the SLCP were raised during the inaugural Pudding Cup Run co-hosted by Midtowne Church of Benton.
City of Faith has been fortunate to hear positive feedback from the seniors and the coordinators from the City of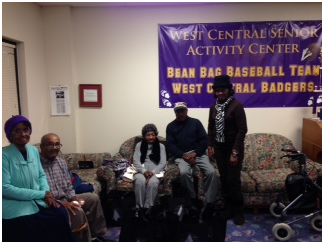 LR Alert Centers: "Your kind generosity and thoughtfulness is appreciated. Service providers like the City of Faith are constantly needed to strengthen collaborative partnerships in public and private sectors aimed at building and achieving community efforts for meeting persistent community needs." If you would like to be a part of the 2015 Silver Linings Christmas Project, please contact Allen Winkler ( awinkler@cityoffaith.org) or by following us on Facebook (fb.com/cityoffaithministries) or Twitter (@cityoffaith).